Postkort fra Telemark; Skien. Sportsstuen på Kikut.
Postcard from Telemark; Skien. The sports cabin at Kikut.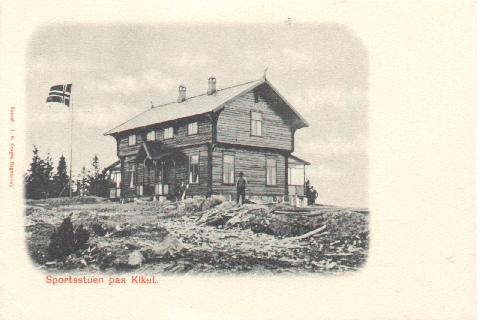 Utgiver: J. A. Kroghs Boghandel
Kikuthytta nordøst for Skien. I dag et turmål med bil. Kjøttkaker serveres hver søndag.
The Kikut (litt. "Lookout"; meaning "great view", and the view is magnificent) cabin northeast of Skien. Today it can be reached by car. Meatballs are served every Sunday.