Postkort fra Telemark; Skien --- fra flommen i 1927.
Postcard from Telemark; Skien --- from the flood in 1927.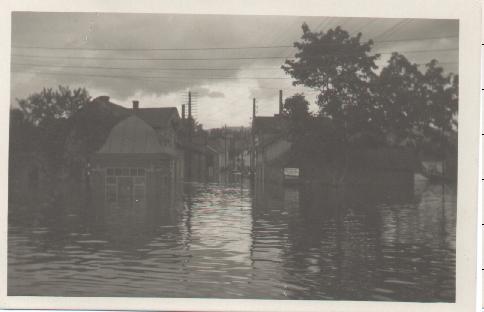 Utgiver: Erik St. Nilssen
Fra flommen i 1927. Sein vår og nedbør gjorde juni våt i Skien. Originalen er noe mørk, men bildet må være fra Bakken. Hell i uhellet; alle på Bakken visste å manøvrere en robåt.
Skien June 1927. Late spring and much rain caused the water to rise. My grandmother still remembers this June with horror. The original is somewhat dark, but I guess this is from the city district Bakken. Everyone at Bakken knew how to row a boat, fortunately; Bakken is a worker's district close to the Hjellevannet Lake.