Postkort fra Telemark; Skien --- Fra Kongebeøget 1907.
Postcard from Telemark; Skien --- From the King's visit in 1907.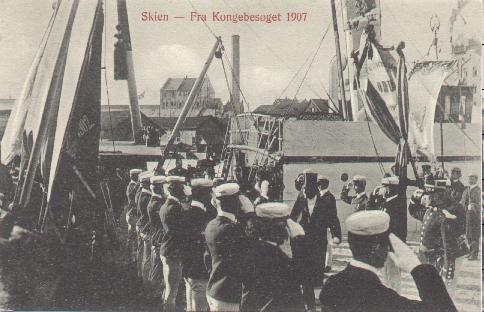 Utgiver: Erik St. Nilssen
Kong Haakon VII besøker Skien i 1907. Fra havna. «Odd»s turntropp i hvite bukser ønker Kong Haakon VII velkommen.
King Haakon VII is visiting Skien in 1907. From the harbour. «Odd»s (that's a boy's name in Norway; also the point of an arrow head; here a sportsclub) gymnastic troop (in white trousers) greets King Haakon the VIIth.