Postkort fra Telemark; Skiens Latinskole.
Postcard from Telemark; Skien School of Latin.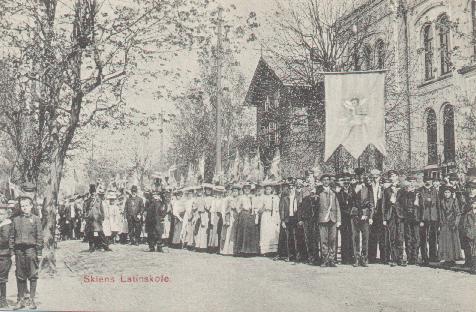 Utgitt av: Erik St. Nilssen
Skiens Latinskole, i dag Brekkeby videregående skole. Bildet er tydelig tatt om våren, trolig 1. eller 17. mai.
Skien's School of Latin. Maybe Latin was tought there once, but not nowadays. Is was built as a high school, and still is, now it is called Brekkeby High School. The picture is obviously taken in the spring, probably 1st or 17th May (the latter being our National Indipendence Day).